First time attempting to draw ornamental typography.
The base letters are traced, I don't have that kind of skill.. YET, ha.
I am liking the hair look, it's a short assignment but I want to continue exploring this fairytale idea in these three letters.
I've got this one idea of floating female hands playing the letters as string instruments, I might do it, but I don't want to over do it. Maybe I should just leave it at this but clean it up a little.
Time is so much better spent when spent cnstructively first and fleetingly second.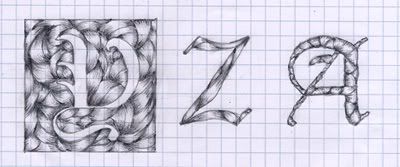 I like this! FUN!